Sausage Experts from Texas. Sausage Taste from the Old World.
The best fresh and smoked sausage takes passion and time. For over 35 years, Waco Beef & Pork Processors sausage-masters have been making sausages, perfecting recipes, and developing flavors.
We know what makes great sausage. The finest ingredients. Prime meat selection. Care and dedication. Quality craftsmanship. That pinch of something special.
Get a taste of the Old World with a Texas twist. Waco Beef & Pork Processors specializes in Old World and American premium artisan sausages, including:
Czech Klobasa
Polish and Slavic sausages
German sausage
Italian sausage
American breakfast sausages
Mexican Chorizo
Cajun Andouille sausage
American grill sausages
Finely ground or coarse. Pork and beef. Spicy or savory. Classic or modern. Patties and links. All natural or collagen casings.
Traditional ethnic flavors. Bold American recipes. Enjoy a full world of sausage choices.
WB&PP Specialties
We offer a few things you won't find anywhere else.
Cocktail & Poultry Sausage
The best selection of homemade specialty sausages like hot links, cocktail sausages, and chicken sausages.
Sausage on a Stick
Fun, whimsical, and mostly hands-free, our unique sausage on a stick is the perfect addition to any occasion.
Hickory-Smoked Sausages
We always use hickory wood for our smoked sausage. A subtle wood that produces a rich smoke flavor.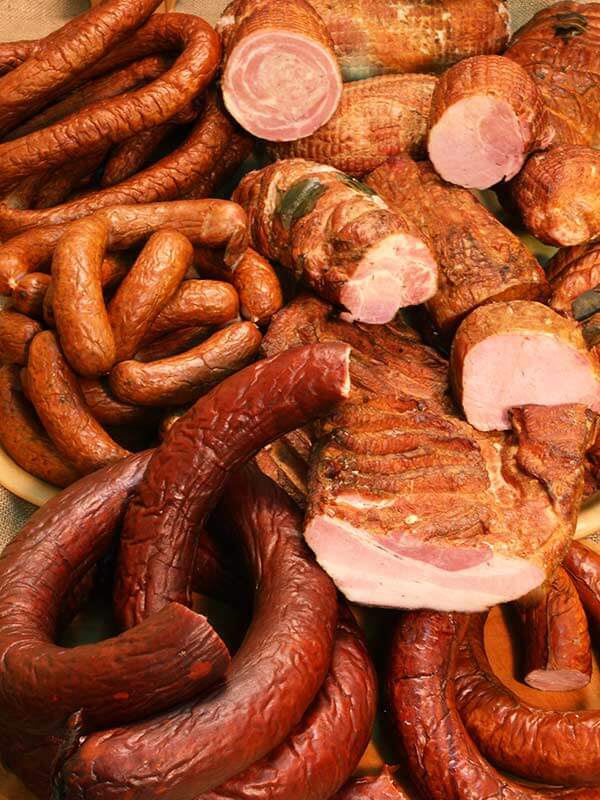 Country-Style Jalapeno Sausage
A traditional, Old World sausage recipe with a Texas kick. Both our one-of-a-kind Jalapeno Sausage and our specialty Jalapeno & Cheese Sausage are available.
Special Order Sausage Crafting
If you have a family recipe or would like to specialize a batch of sausage, WB&PP can help. Create your own fresh or smoked sausage for a special occasion or as a one-of-a-kind gift.
Refrigerated Delivery in Central Texas
Same or next-day delivery to your business throughout central Texas. Our refrigerated trucks deliver daily to restaurants and commercial kitchens.
World renowned flavors.
Perfect for any table.
Holy Smoked Sausage!
Waco-based. Award-winning. Premium Texas Smoked Sausage.
Our Holy Smoked Sausage debuted in 2000 and hit the ground running. Originally just traditional Czech Klobasa sausage, we quickly branched out. Now offering over 20 varieties of smoked sausage.
We work with farmers throughout the southern US for the best cuts of Select and Choice meats. We go hundreds of miles for unbeatable ingredients for our spice blends.
Our 6,000 square foot facility produces over 20,000 sausages every week. Our recipe for barbeque sausage is unlike anything you've ever tasted.
We want every bite of our sausage to make you say "Holy smoked sausage! That was the best!"
For Restaurants, Grocery, or Catering
Delivering Old World Sausage in Central Texas
Centrally located in Waco, Texas, we are proud to serve some of the top local restaurants, BBQ restaurants, grocery chains, hotels, diners, delis, event centers, and catering companies.
Our same and next day refrigerated delivery offers businesses the quickest access to the best selection of premier fresh and smoked sausages.
For commercial kitchens. For corporate events. For ceremonies. The best sausages make the best events even better.
Waco Beef & Pork. Holy Smoked Sausages. We value our customers. We value your business.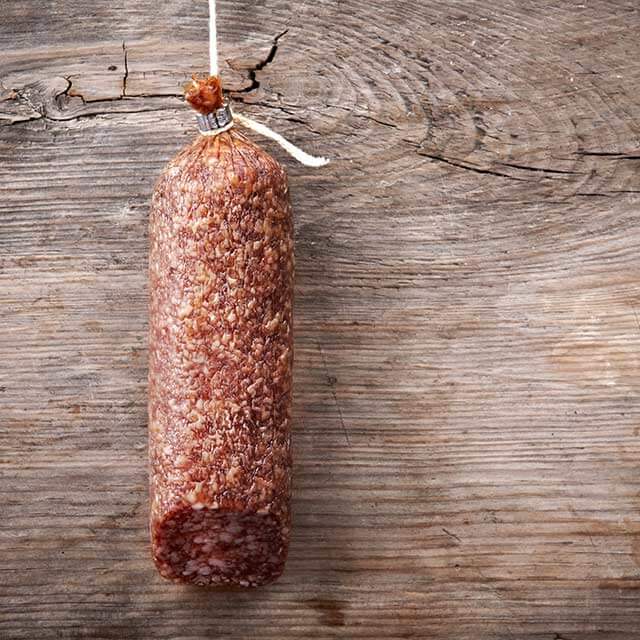 American Breakfast Sausages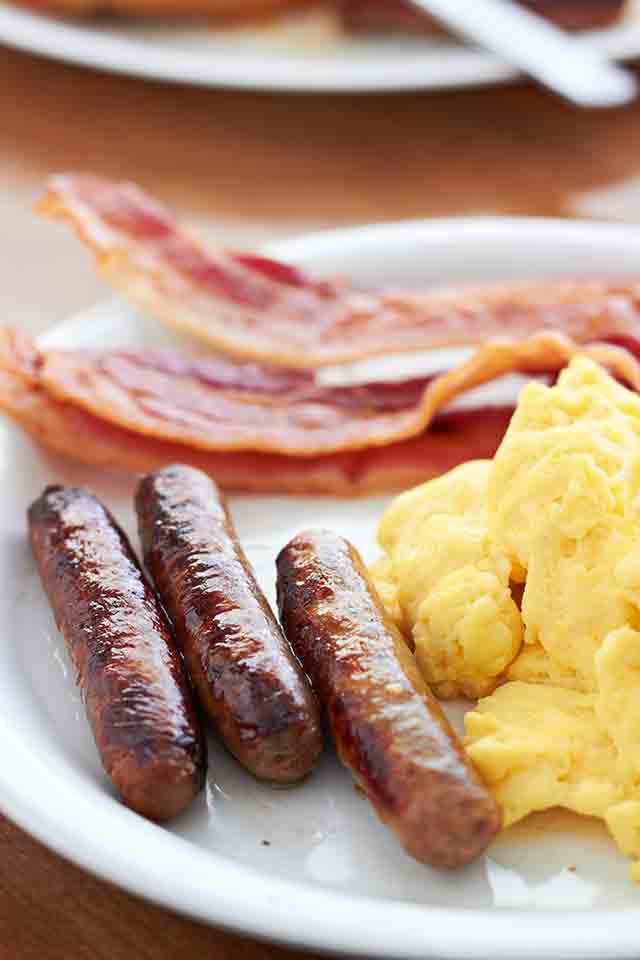 Breakfast Sausage Patties. Country Sausage Links.
Americans love breakfast. Hearty, filling breakfasts include the robust flavor of breakfast sausage.
Waco Beef & Pork Processors offers fresh American country breakfast sausages. The best recipes from the heart of the American heartland – central Texas.
Pork patties and links in natural hog or collagen casings, flavored with pepper and sage.
Best fresh and smoked traditional breakfast sausage patty and link options for every breakfast table.
Peppery Chorizo Sausage
With a history that goes back to Spain and reaches Texas by way of South America, chorizo sausage is a prime pork sausage full of flavor.
Start your day with a kick. A favorite at the breakfast table. Mexican chorizo sausage is all pork sausage, flavored so strongly with dried, smoked red peppers that it's often a trademark red. It can be stuffed into hog casing links, or cooked as loose ground meat.
Mexican chorizo can include various regional red peppers like tomatillo, Aleppo, and guajillo. It always has an intense, robust flavor. Our chorizo is available as bulk ground meat, in 1 or 5 lbs, or in links.
Waco Beef & Pork Processors: Best American sausage and chorizo selection in central Texas.
Andouille Sausage. Boudin Sausage.
With Old World French flavor straight out of the Creole culture of the American south, our bold Cajun sausages taste like nothing else.
Traditionally a pork sausage made from top cuts of meat, Cajun sausage is finely ground and smoked before being flavored heavily with tangy, tongue-tickling Cajun spices.
Cajun sausage pairs well with seafood, pastas, and rice. It is a main ingredient in many southern stews, including jambalaya.
Andouille Sausage – The best cut of pork shoulder is ground and flavored with garlic, pepper, onion, wine, and specialty Andouille sausage seasonings.
After stuffing into natural hog casings, Andouille sausage is roasted and smoked for a one-of-kind flavor.
Boudin Sausage – A specialty Cajun sausage that traditionally uses the best cut of pork butt, cooked rice, onions, peppers, and seasonings.
We season our authentic southern Boudin with cayenne, salt, black pepper, and garlic.
Some Boudin sausage recipes may call for a mix of pork and seafood. Ask us about crafting a specialty Cajun sausage batch based on your own recipe.
Waco Beef & Pork Processors: Best Cajun sausage selection in central Texas.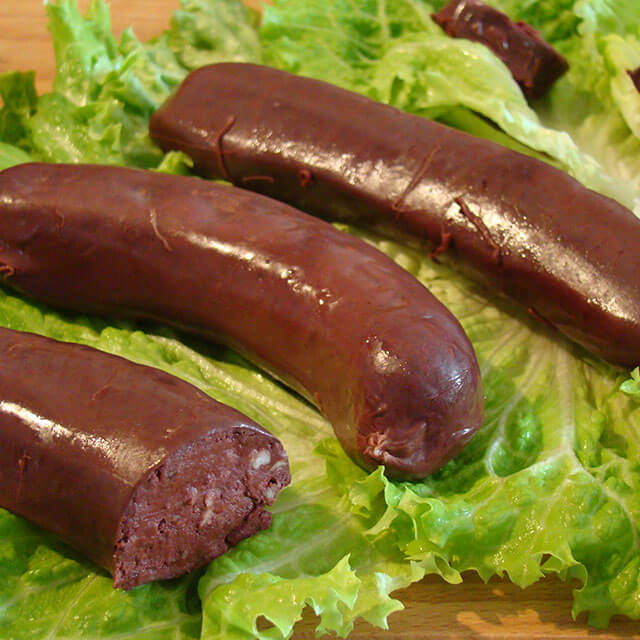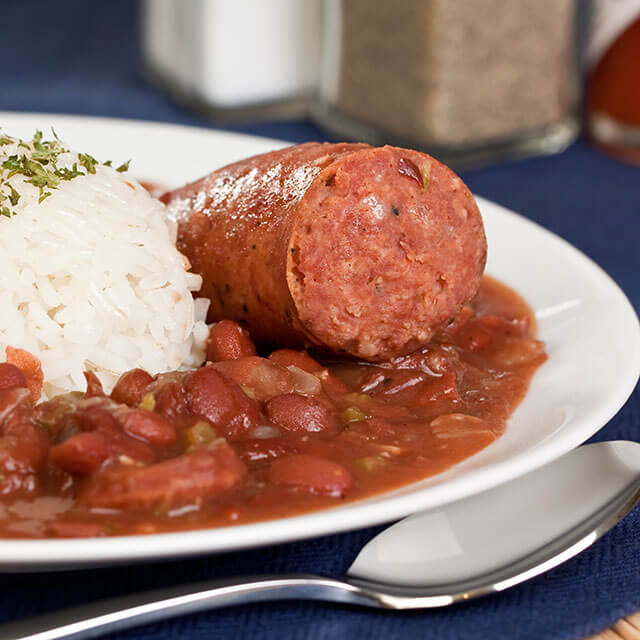 American Specialty & Cocktail Sausages
Country-Style Sausage – A classic blend of salt, pepper, and garlic, country-style sausage is as American as apple pie. Perfect for breakfast, or any time of the day.
Barbeque Sausage – In Texas, we believe you can barbeque anything. These smoky grill sausages are perfectly seasoned for your barbeques and summer cook outs.
Hot Links – Call them what you will – Texas hot links, Louisiana hot links, Chicago link sausage – hot link sausage is an American kind of spicy. Although various regions use different recipes, our traditional savory smoked sausage uses paprika and pepper. Hot links can be beef or pork, and make the perfect grill sausage.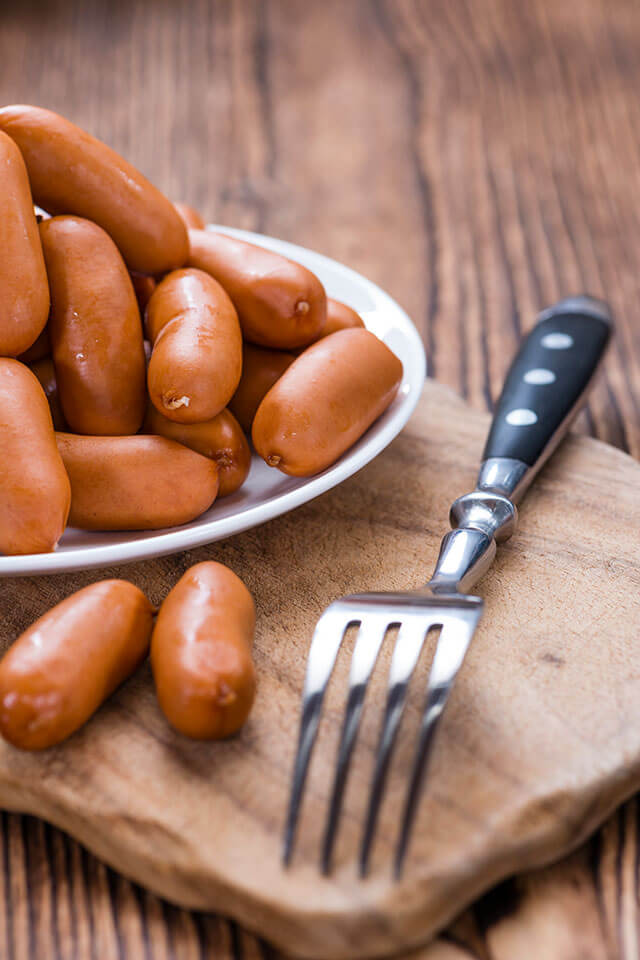 Cocktail Sausages – Traditionally served as appetizers, snacks, or sliced into stews and entrees, "cocktail sausages" are the perfect sized finger-food. We offer both fresh and smoked cocktail sausages in mild and spicy recipes.
Turkey Sausages – Lower fat meats should be flavorful. That's our philosophy when it comes to the finest turkey and chicken sausages. Real Texas sausage flavor using the best poultry selection and spices.
Waco Beef & Pork Processors: Best specialty American sausage selection in central Texas.
Old World Sausage Recipes.
True American Spirit.
For over 20 years, Waco Beef & Pork has served the best sausages throughout central Texas.
We've created a legacy driven by true passion for the best artisan sausage flavors. The best meats. Trusted techniques. Top local ingredients. Crafted recipes. Award winning smoked sausage. Old World and American flavors. Nothing like other sausage companies: Waco Beef & Pork Processors.